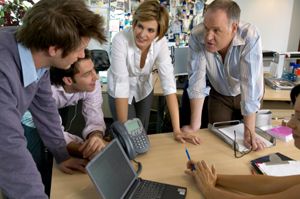 When it comes to business communication services, we have it covered. Essential modern communication and advertisement between clients, employees, stockholders,
and vendors can be a struggle for all businesses, large and small. Thompson's Printing and Graphics can provide virtually any product or service imaginable to fulfill your networking needs.
We are experts at enhancing or developing your corporate identity. How do you
communicate what sets you apart? From internal to external sharing, we want to help
you show off your success and vision.
To learn more about the many products and services we offer, please contact us.
Products
Services